Gold Circle MEMBERSHIP
Currently there is a problem with the system and no new users can be accepted.  This is going to require a major upgrade if the current software can't be fixed.  You can keep checking back or I'll post on Facebook gatewaytogold when it is functioning again.  Sorry for the inconvenience.  Anything can be fixed more easily by letting go.  And that is being done as well.
Before signing up, please read the Gold Circle Membership Page.  Signing up for this program assumes that you have read and agree to everything that I've written on that page.  
This is your Gold Circle access pass, a virtual initiation exit from the collective illusion. Of course it isn't a real exit, but exiting is very much the intention of the Gold Circle. It is up to you how far you go. You can step off the train at any time.  It isn't a quick fix; initiation is a permanent change of life that happens over time where you return to using your mind as it was initially created.
In the Gold Circle, you will learn new techniques for letting go.  I have lots of games to keep things interesting.  You'll learn how to eliminate the clone and how to end projection.  We'll dive into a variety of topics that you never believed you could let go.  And we'll expose a lot of popular teachers and gurus.  You'll hear demonstrations of sessions and group calls where participants in the past got to ask their burning questions.
There is nothing like the Gold Circle.  It's intense.  But it's life changing.  It pays huge dividends for those who take it seriously and making letting go their new way of life.  But what you get out of the Gold Circle is all about what you put into it.  I only show you the way.  I can provide opportunity to you to create transformation in your body, mind, and life, but I can't guarantee results because you determine if and how you use the information that I provide.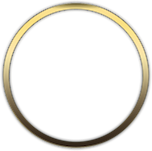 Intended Audience
Please read "Gold Circle Membership" on the menu bar before signing up for a membership.  Also it is presumed that you have read and studied the free information on Gateway to Gold and No Labels, No Lies.
This work is not effective for people who are currently involved in drugs, deeply held belief systems, medical attention, or therapy.  It is also not a replacement for those things.  It is best done when you are at a good place in life and just want more freedom.
Objectives
I cannot promise you anything except to give you techniques and expose traps that I used to gain more and more mental and emotional freedom.  We will work on reaching completion of your mini and overall life stories.  As you do what I suggest, you will find what works best for you.  You will start to get your own insights and inspiration.  You will see that only you can get yourself free.   But a little support can go along way.
Prerequisites
You must be at least 18 years of age.