Gold Circle MEMBERSHIP
This is your Gold Circle access pass, a virtual initiation exit from the collective illusion. Of course it isn't a real exit, but exiting is very much the intention of the Gold Circle. It is up to you how far you go. You can step off the train at any time.
The Gold Circle is designed to provide entertainment, information, focused suggested actions, and validation that will quicken your journey to freedom. It's a place that you can come when you feel stuck or have lost your motivation to continue down the exit ramp.
Once you subscribe, you will be automatically billed monthly until you cancel. If you want to cancel, wait until close to your expiration date.  Or just cancel the recurring payment in Paypal.  Don't use the cancel in the Gold Circle purchases page.  It works in a strange way.  When you cancel it shuts off access.  If this happens by accident, just contact me using the Membership Contact form, and I"ll fix it.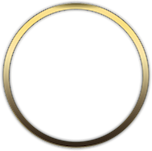 Intended Audience
Please read "Gold Circle Membership" on the menu bar before signing up for a membership.  Also it is presumed that you have read and studied the free information on Gateway to Gold and No Labels, No Lies.
This work is not effective for people who are currently involved in drugs, deeply held belief systems, medical attention, or therapy.  It is also not a replacement for those things.  It is best done when you are at a good place in life and just want more freedom.
Objectives
I cannot promise you anything except to give you techniques and expose traps that I used to gain more and more mental and emotional freedom.  We will work on reaching completion of your mini and overall life stories.  As you do what I suggest, you will find what works best for you.  You will start to get your own insights and inspiration.  You will see that only you can get yourself free.   But a little support can go along way.
Prerequisites
You must be at least 18 years of age.