Creative Leadership Program
***YOU MUST HAVE COMPLETED THE GOLD CIRCLE BEFORE JOINING THIS PROGRAM.  I'M SAYING THIS FOR YOUR BENEFIT.  IT'S A VERY INTENSE PROGRAM.  I DON'T HOLD BACK.  YOU WANT TO UNDERSTAND CLONES; AND HOPEFULLY, YOU HAVE EVEN STARTED CLEARING YOUR MIND OF THEM.  GENERALLY, YOU SHOULD BE IN THE GOLD CIRCLE FOR AT LEAST SIX MONTHS TO A YEAR BEFORE YOU JOIN THIS PROGRAM.  SAFETY IS A PRIORITY FOR ME..  CLONES CAN BE BRUTAL.***
The Creative Leadership Program is for people who have been letting go for awhile.  You understand the clone, and you know how to let it go.  You no longer allow the clone to learn or memorize what I write.  If the clone does do a little learning, you catch it trying to mimic me, and you let go after the fact.  You have successfully let go of some topics, you know that you want freedom…not truth, knowledge, or enlightenment, and you are willing to go full balls to the wall.
This virtual space is Cathy unleashed.  I won't hold anything back.  I know you probably think I've not held back in the past, but I've held back a lot.  I'm not going to dumb things down or write as if you don't know how to let go.  I'm not going to hold back my own power, or let you project into the space.  Your beliefs will arise like lava out of a volcano in this space; and for your comfort and safety, I want to be sure that you feel that you can handle that.  Because I'm going unleashed, it is recommend that you follow the order that I've provided below.  The articles do build; and that recommendation is for your safety and comfort.
In the Creative Leadership program, I'll write about story…personal experience, history, mythology, and metaphor.  I'll write about becoming a creative leader, which means that you lead from your True Self in everything you do.  It means that you don't judge others or project on them.  I'm going to hold you to a very high standard in this program.
You must have completed the Gold Circle to participate in this program.  No exceptions.  Do not sign up for both programs.  They are two different spaces, and two different intentions.  You will feel split if you do that.  In this program, you will be letting go of very deep collective beliefs and programs that have affected human beings for ages.  That is not comfortable.  This is a place where letting go is necessary.  I would even say that letting go is mandatory in this space.
It's up to you how far you go. You can step off the train at any time.  This virtual gateway to freedom is a place that you can come visit when you feel stuck or have lost your motivation to continue down the exit ramp.  It is a place where you will be pushed toward freedom.  I won't come to you anymore.  Now it is your job to come toward me.  You have to let go of whatever is causing you to hold on to your life in the illusion.  There will be plenty of material for you to use to prompt deeper discrimination and letting go.  You will have more challenges than you can stand at times.  But that's how you become a Creative Leader.  It's not easy, but it is very worth it.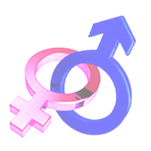 Intended Audience
This program is for people who have completed the Gold Circle program.  No exceptions will be made.  This is for your well being.  You cannot join both programs.  You must complete the Gold Circle, and you must cancel your membership in that program before joining the Creative Leadership program.
You must be at least 18 years of age to join this program.  Like the Gold Circle, you should not be following gurus, doing New Age workshops, talking drugs, belong to a cult, or in therapy.
Objectives
The intention of this program is to continue working toward ultimate and complete freedom, to become an exposer of collective beliefs, to start manifesting your true desires, and to become a creative leader.  You deepest beliefs will be exposed in this program.  Your willingness to let go must be uncompromised.
Prerequisites
You must have completed the Gold Circle.  No exceptions will be made.  If you don't know how to let go of the clone, this information could expand it making it harder to let go in the future.  I do not want that to happen because it isn't good for you or others.
We will also work on mastering our body.  You must be at a place where you are willing to be fully responsible for your body.  If you need help from a medical professional, it is up to see to determine that, to step away from the program, and to see what you need.  Your health is your responsibility.  I'm going to challenge you, but you have to observe your mind and body at all times.  If you can't do that, I'd remain in the Gold Circle until you can stay in the witness.