Creative Leadership Program
Monthly fee for the Creative Leadership Program (must apply first). This is an individual membership. You must be pre-approved for this program. Click here to apply:  Creative Leadership Program
This program includes four 30-45 minute Skype sessions with Cathy each month and unlimited 7-day a week email support.  It also includes a subscription to the Gold Circle.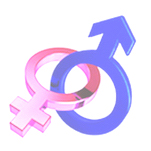 Intended Audience
This program is for people who have been in my mentorship program in the past or have been letting go for at least a year and are confident that they can let go on their own. Minimal guidance will be provided on letting go.
Objectives
The intention of this program is to create a unique project or career from the mental, win-win perspective that is not only fun, rewarding, and freeing for you, but also serves to create an opening within the illusion that helps to bring freedom to others.
Prerequisites
You must be confident that you can let go on your own before applying. If you are unsure, complete the application; and we can discuss your readiness. If you are not ready, you can spend more time in the Gold Circle until you are confident. No one will be considered who is currently in therapy, under medical treatment, on drugs, or studying with any spiritual teacher or guru.  You must be at least 21 years of age, or 18 years of age with a parent's approval.